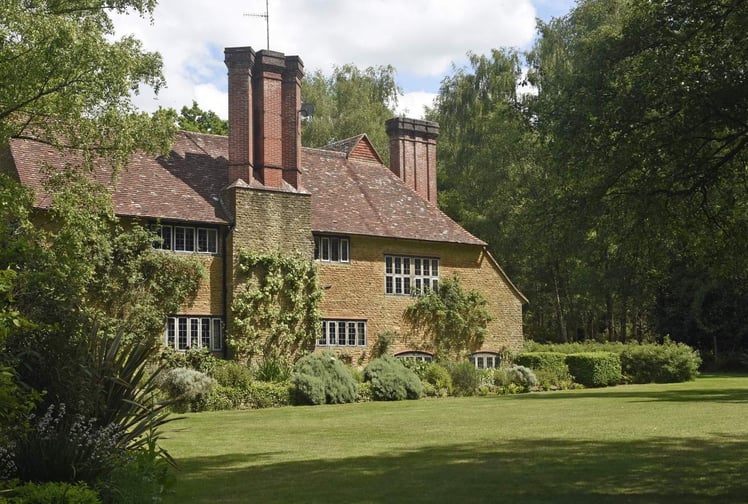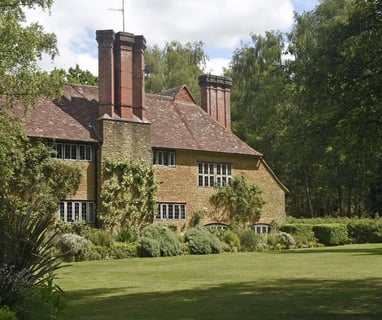 Garden tours are closed for the 2023 season. Previously booked tours for 2023 will be honoured.
The National Trust is delighted to have acquired Munstead Wood.
We are undertaking repairs and conservation and identifying the best way to open for public visits. In the meantime, Munstead Wood is closed to the public, with the exception of existing garden tour bookings.
For more information and to find out how you can support Munstead Wood visit https://www.nationaltrust.org.uk/munstead-wood-project
For all enquiries, please contact munsteadwood@nationaltrust.org.uk
Munstead Wood the home of Gertrude Jekyll (1843-1932)
Both house and garden are Grade I listed. The house, which is not open to the public, was designed by a young Edwin Lutyens and constructed from bargate stone and other local materials. Miss Jekyll incorporated many of her own ideas into the design, all of which add to its charm. It was completed in 1897.
The garden was created on heath land, some thirteen years before the house was built, during which time Miss Jekyll lived next door in The Hut.
The Nut Walk, which is under-planted with hellebores, comes into flower in early spring. This is followed by the Primrose Garden (April), the Spring Garden (April/May), the Azaleas and Rhododendrons in the woodland (May), the Three Corner Garden (June) and the Main Border (July – October), Michaelmas Daisy border (October).
email : contact@munsteadwood.org.uk